Business
Why Cambodian Businesses Should Increase Their ESG Efforts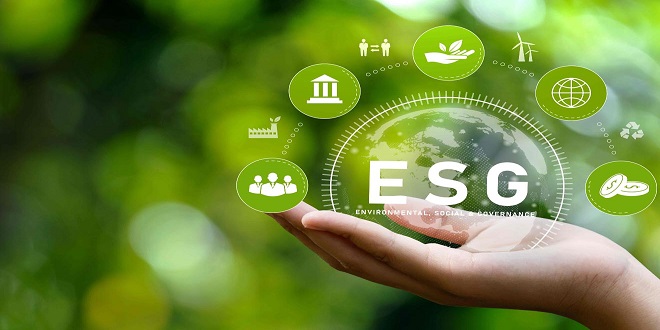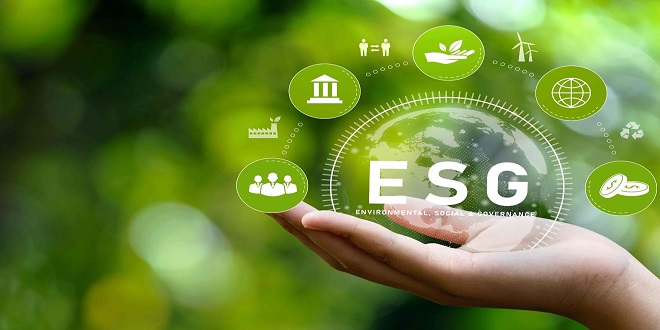 In the past year, businesses have seen the importance of ESG practices. How do investors define ESG? Does it suffice to run a charity?
Companies all over the globe are seeking to adhere to a clear ESG roadmap. The concept has received renewed attention after a pandemic highlighted the complexity of modern business and its links within and between countries. While the impact of businesses and consumers on the environment has increased in importance, a holistic approach that incorporates governance and social issues is quickly becoming more common.
It's crucial that local businesses increase their ESG efforts in countries such as Cambodia, which is experiencing rapid economic growth and yet is vulnerable to climate change due to its young population.
As Cambodia looks to follow the example of other Asian countries, it will be important to build the foundations that will help them as they age.
What is ESG?
McKinsey states that the E in ESG is a measure of the environmental impact of an organization's operations. It measures the amount of energy your company uses (and how much waste it releases), and the effects on living creatures. E refers to the company's impact on climate change and rising carbon emissions. Every company uses energy and resources, so each company has an impact on the environment and can be impacted by it.
S refers to the social relationships and reputation of a company with the people and institutions within the community where it operates. S includes labor relations, including policies that promote inclusion and diversity. S is gaining prominence because every company works in a diverse and wider society.
G or governance is the system that a company uses to manage its affairs, take effective decisions, adhere to the law and satisfy the needs of external parties. Effective governance is essential for every company. Strong governance is a key factor for many ESG-focused investors.
The Harvard Business Review has conducted a number of studies that have shown that companies with an ESG focus have lower capital costs and better valuations. This is especially true as investors are more inclined to invest in companies with a stronger ESG record. Companies can protect their valuations by taking positive action and being transparent about ESG issues. This is especially true in emerging markets such as Cambodia, where governments and global regulators are increasingly requiring disclosures.
A concept gaining momentum
Although the idea of doing good in business is not new. ESG values are only recent additions to the corporate agenda in Southeast Asia and Cambodia. According to the GRI Sustainability Disclosure Database, more than two-thirds of all sustainability reports from Cambodia have been filed since 2015.
A number of these reports are however from financial services companies. Other sectors will soon follow their lead. It will not only boost Cambodia's competitiveness, attract foreign investment, but it will also improve consumer welfare.
Companies in Southeast Asia have always focused on profit. ESG efforts are made through financial support, either through a charitable or philanthropic arm or through corporate social responsibility. These initiatives are often justified by the belief that they will improve the company's image and make a difference, but they are subject to the dictates of the company leadership.
Structured approaches are better
Companies are creating more structured programs and seeking to highlight their ESG work through well-designed programmes. Traditional charity arm still exists, but they are supervised regularly by senior management and work alongside ESG focused teams (often called sustainability department in large corporations).
Prince Group, headed by Chairman Neak Oknha Chen Zhi, is doing exactly that in Cambodia. Prince Holding Group, a rapidly-growing conglomerate in Cambodian, states that its ESG strategy focuses on three key areas: education, youth development, healthcare and community engagement.
The Group includes member companies such as Prince Supermarket, Prince Bank and Prince Real Estate. This latter has been instrumental in the reconstruction of the central business district of Phnom Penh.
Chen Zhi, Prince Group and their team have worked tirelessly to connect or support talented professionals over a decade to create a conglomerate that makes a real difference in Cambodia. Chen Zhi has created a team that strives to exceed international and local norms. This has included vaccine donations, large-scale flood relief donations, and a Covid-19 corporate response that helped Prince Holding Group win a Stevie Award. Ream City is a US$16billion project that will change Sihanoukville. It will be following a master plan that will provide a sustainable way of living that will benefit Cambodia.
ESG success is key
There are five steps management can take to ensure success with ESG programs.
Investors no longer get a bonus from portfolio companies that have strong ESG performance. Ensure that investment companies follow ESG principles is a part of any long-term strategy. Companies are also looking for investors that will support ESG-inspired visions and seek funding.
Conclusion
Companies in Cambodia should increase their ESG efforts because it is time to develop a plan. It will make it easier for investors to understand the importance of the mission. It will also assure stakeholders such as the media, government and local communities that the company has been invested for the long-term.
The pandemic is a reminder that the world is interconnected in ways we never imagined. Every company can play a part in helping to move the world toward a better future.
Cambodian companies can play a part in ESG and they will likely increase their efforts in the future.